Organized by Kris Prudhomme and Alethea Carr, "Age of Decay" is a Goth/Deathrock Festival that will be held  on September 22 at Brewsters Megaplex 845 University Blvd. in Jacksonville, Fl.    Midnight Calling has always been a supporter of true grass-roots  Goth events and underground music.   An enthusiastic supporter of  the so-called "Deathrock Revival".    I became somewhat disenchanted at the ensuing commercialization and how scene politics seemed to supersede the music.    For me, it has always been about the music.    So I was very heartened to hear about The Age of Decay, which is a true grass-roots event funded by kickstarter.   Even better,  I learned it is being held in the Southern US, which has always been largely bypassed by the Deathrock and Goth events.     I asked  Alethea to write a few words about this new festival for our readers.   This is what she has to say about "The Age of Decay":
When Kris first sent out feelers for people who would be interested in seeing a Goth/Deathrock festival take place in the States, I jumped on it. I'd been looking for an opportunity to get more exposure for 'proper Goth' music, because there are so, so many great newer bands with the classic Gothic rock, Batcave, Deathrock, post-punk, new wave, or Darkwave sound that are under appreciated. Of course, true to Goth's underground status, we can't depend on mainstream media, advertising, and big record companies to promote these bands – and that's not a bad thing. It provides the ability for bands to be uncompromising and not watered down, and it allows participants in the Goth community to actually have a hand in the subculture's survival, vitality, and direction.
One of the concerns Kris and I heard again and again was that there is really no excuse for mixing in Raver, Techno, Metal, or other kinds of non-Goth music just because people are tired of the same 20 songs at club. (As far as that goes, there are hundreds upon hundreds of B-sides and underplayed tracks from the past 30 years of Goth music that deserve to be heard as well.) Age of Decay gives a platform to all the good, new music that our bands are putting out there, and as the biggest event of its kind in the States, it becomes a focal point for goths who love the music and know it takes priority over everything else. This first year features performances from bands such as Ex-Voto, Lestat, Strap On Halo, The Drowning Season, Entertainment, Ending the Vicious Cycle, Sapphire Rebellion, Asylum X III, and more to be announced. Artists in many different kinds of media and materials will also showcase and sell their dark and original best, as a celebration of the creativity our community encourages. Many Goths and friends of Goths have even chosen to be part of this project by giving funding through grassroots efforts. So all the many facets of DIY, from music to art to the organization and funding process itself  are present in the Age of Decay festival.
Jacksonville, Florida was chosen for its robust musical and artistic environment, and its ability to accommodate large crowds of visitors, and honestly for its spectacular spring weather. With a breeze from the ocean and a mild sun, April 21 will be balmy enough to wear your fishnets without being cold and your leather without being hot! I'm excited to be part of this and eager to see each and every person who comes. ^v^
http://www.facebook.com/pages/Age-of-Decay/114360925330620
http://www.ageofdecay.com/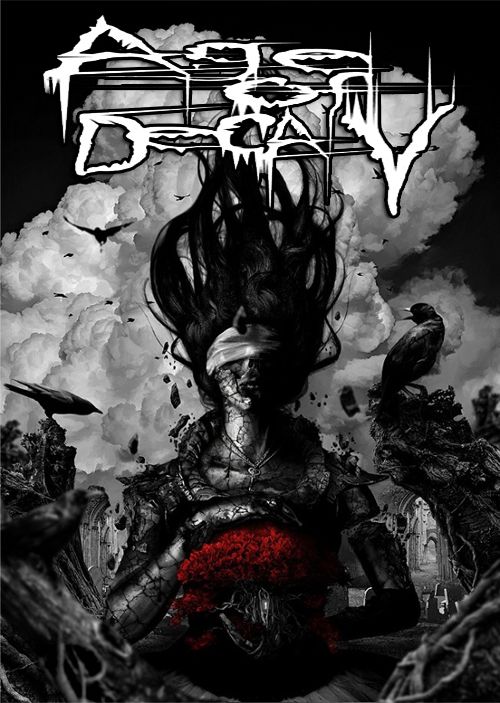 No comments
No Comments
Leave a comment