"Misery and Gin" is the new Merle Haggard tribute EP be released on July 22 by the fabulous Heathen Apostles!   The Heathen Apostles are Mather Louth (Radio Noir),  Chopper Franklin (The Cramps, Nick Curran & the Lowlifes) Thomas Lorioux (The Kings of Nuthin') on bass, Stevyn Grey (Christian Death, 45 Grave) on drums,  and Luis Mascaro on violin. 

"I'm Gonna Break Every Heart I Can" is a new take on Merle's classic song of romantic retribution, which begins with a burst of Bluesy cacophony that levels off into a boisterous honky-tonk rhythm.  The fiddle has a fine Charlie Daniel's style edge to it, while the fast-paced percussion and galloping guitar give a fine saloon blues backing.  Mather's vocals are  energetic and  alluring, reminiscent of a young Reba, and like Jeanne C. Riley, Mather socks it to 'em and  closes on a seductive, yet dangerous note.
"Misery and Gin" is a bit slower, with  a full, lush sound that brings to mind the superbly produced Country songs of the '60s and '70s.  Orchestral fiddle, tight guitar, and steady percussion provide the perfect backing for Mather's reflective vocals. The instrumental interludes are particularly evocative of the age of classic Country.  "Misery and Gin"  is a fine interpretation!

"I'm Gonna Break Every Heart I can"  (Amighty Watching Remix")  is a modern twist on this Merle haggard standard, with a bit of punk and electro.  From the highlight buzzsaw guitar to the electro backings to Mather's bewitching vocals, which evoke a bit of of Debbie Harry and Terri Nunn, this is a rousing song. 

The Heathen Apostles is one of the best bands out there today, with their imminently successful Southern Gothic meets The Old West sounds and imagery. You can almost hear the wind blowing tumbleweeds on Boot Hill.  Most people who have tried this end up sounding like they are trying to giving the listener a music lesson.  But not The Heathen Apostles. They sound genuine and spontaneous,  inspired by the past, but firmly here in the present.  They understand completely that it isn't what the listener knows about music that is important, but how the music makes the listener feel. The Heathen Apostles put their own soul into the tracks here, but also keep true to the original spirit of the music. "Misery and Gin" is  a worthy tribute to Merle Haggard.  I think he would approve.
If you like great music with an Old West flair, you can't go wrong with The Heathen Apostles.  (NOTE: I have it on impeccable authority that Chopper is working on some soundtrack material! Stay tuned….)
Check out the brand new video for Misery and Gin!

https://m.youtube.com/watch?v=sOGHe-8jJaA&feature=youtu.be
And don't forget:

http://heathenapostles.com/site/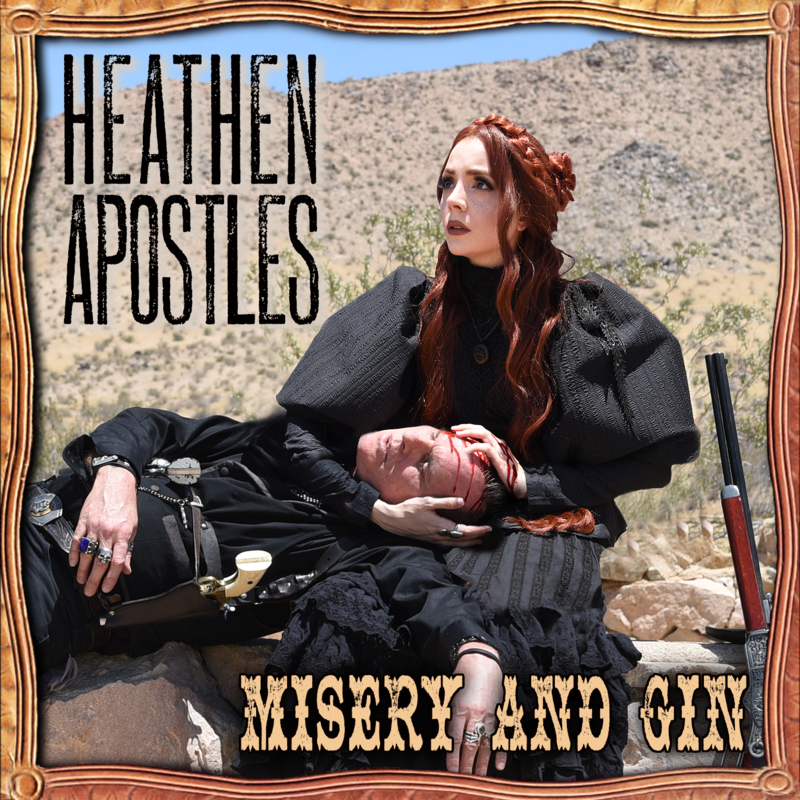 No comments
No Comments
Leave a comment