This event review is long overdue, but I think it is still pretty relevant.    My girlfriend Crystal and I were in Stephenson's BBQ one afternoon, and we happened to see a handwritten notice for a Hank Williams Tribute Night at the Stewart Theater in Dunn, NC on Friday, August 9th, 2013.    She is a Harnett County native, and I always enjoy visiting the area. It reminds me a great deal of how Davie County, NC where I grew up, used to be   We both grew up listening to classic country, so this sounded like a good event.    We found a bit more information on the Malpass Brother's website, so we decided to drive down to Dunn and attend.  The theater is right beside Sherrie's Bakery, one of our  long-time, down-home favorites in the area.    We were very glad we did.  This was the finest music event I had attended in the five years since I moved back to North Carolina.  We had never seen the Malpass Brothers perform, and it was marvelous.
She adds:   Everybody going into the concert (except for us) was dressed in their everyday clothes common to the Harnett County retired set–the men wore pressed jeans and short-sleeve button down shirts, some plain, some flashy (like Herbert Norris' bold striped multicolored number); the women wore their floral-print blouses and pullovers, and their pull-on pants.  Everyone looked neat and clean.  The smattering of younger folks were wearing the standard shorts and t-shirt uniform, but even they looked like they had bathed recently.  No one was wearing Patagonia, or REI gear.  No hippie garb, no retro rockabilly stuff, not even many cowboy boots to be seen.  This was a strictly sneaker and orthopedic shoe crowd (usual small-town footwear for people of a certain age).    The big fellow seated behind us was an exception; he was dressed in a gut-straining t-shirt and baggy jeans, with a gimme cap that read "Bynum" (his employer, I guess).
This guy turned out to be a trove of local country music knowledge…he mentioned Jim Thornthon, a name I haven't heard in 25 years. (The last time I heard it was from William Shires, my boss at the News Bureau at ECU in Greenville…he waxed nostalgic about Jim Thorton.)  Jim Thornton was from Broadslab, a township near the Meadow community of Johnston County.  (My mother is from Broadslab.)  Thornton had a minor rockabilly hit in 1957, "I Want Everything My Baby's Got"—he also had a local Saturday night TV show on Raleigh's WRAL Channel 5…he was reputed to be drunk on the show and regularly ate out of what looked like a can of Yellow Rose dog food (one of the sponsors), but was actually a can of corned beef hash (something that most locals grew up eating, myself included).  Below is a comment from the You Tube post of Jim Thornton's single:   "I remember when Jim had a late Saturday night tv show from WRAL channel 5 from raleigh, nc. jim was always about 2 sheets in the wind."
The folks in that crowd KNEW the music that the Malprass Brothers and guests played; they didn't just read about it in a bunch of articles written by blowhard artsy-fartsy music critics, and they sure didn't hear about it in college… and a lot of them were probably current attendees of the "Benson Dance"…a regular Saturday-night event at the American Legion hall on Hwy 301 in Benson.  This is where my daddy and his crowd went weekly to dance to local (very local) country pickers and a deejay until his death.   The music at the Benson dance was classic country (Porter Wagoner–a huge local favorite, Hank, Cash, Charlie Rich, Charley Pride, etc.–what my daddy listened to in the 1950s – 1970s).
I dare say that some of the younger folks in the crowd also probably frequented The Junction in Benson, which grew out of a "closed door" country venue in someone's field in the early 90s.  This "private" club (you had to know someone to get in), was pure country grit.  But it was the home of some good classic country and hardcore Southern rock, and toward the end of the night everyone from the barely legal to the age 70 + set two-stepped and waltzed together.  It was also a good place to get your head busted open if you didn't behave yourself.
I'm pretty sure most of the audience at the Hank Tribute Show was also familiar with the local AM radio station WCKB, Dunn.  Its trasmitter tower located not far from the Stewart Theater.  WCKB is now a Christian station, but in the 1970s it was the place for classic country, current country hits (I first heard Ronnie Milsap on that station), bluegrass, and the morning swap-shop call in show that my mama and I used to listen to when I was home during the summer.
As for the show itself, the Malpass Brothers were as unpretentious as they get.  They delivered what that crowd came to hear…country in its cleanest, tightest, and most unself-conscious.  No one on that stage or in that audience felt any need to to apologize for or denigrate what they liked by exaggerating it or mocking it.  That band and their guests just plain brought it.  And that crowd understood.  They knew the gospel songs…they had heard them before…if not in church, then from their parents or grandparents.  They knew the Marty Robbins songs, the Lefty Frizzell songs, and of course, the Hank songs.  And they loved it when the elderly couple came up to sing (the wife left an impression on me…she was frail, and her voice was eerie…kind of keening, and reminiscent of Loretta Lynn when Loretta sounds a little rough in some of her more unpolished efforts.  Harold Norris was a revelation…that old man was gittin' it, and you could tell he was happy as hell to be on that stage.  He had that rockabilly thing down a lot better than a bunch of these bored poseurs that try to do it with an ironic edge.  He was the real thing, dressed in khaki pants and a colorblocked short sleeved button-down shirt.
I especially enjoyed, along with the rest of the crowd, watching Clyde Mattocks on the pedal steel.  He was smooth, confident, and had a serious ladies'-man vibe going–at his age! (And I don't think I was alone in that opinion.)  His steel guitar was a centerpiece for that show.  Curtis Wright (I think he may have been with Pure Prarie League, too–they were one of my favorites)  added some rock to the mix…his performance showed more 1980s country rock stylings, as opposed to the straight-up 1950s country sound of the Malpass Brothers.  Curtis Wright rocked "Kaw-Liga"–his yodeling was good stuff and got a big crowd response.
The audience also appreciated the stage banter, all the way from the offhand comments about who was the women's favorite in the band (according to the emcee, the drummer), to Taylor Malpass' nickname, to what I thought of as the "barbershop jokes", to the list of local sponsors read off twice at the end of the show.  At the end of the show, you could tell that this was a comfortable crowd, familiar with each other and the band.  The whole night was like old home week for the audience…they knew the old Stewart Theatre from their youth, they knew the music, they knew each other, and a lot of them knew the band themselves.
This was real Country: the music, the people, and the venue.    There were no "roots" snobs (they would have died before being seen with this crowd), no self-proclaimed music "scholars", and no Country hipster sycophants.  Unlike a lot of venues in the Triangle, no one snobbed off anyone because of how they sounded, dressed, or who wasn't "pre-approved" on the band's social media.  Which is all pretty stupid, anyway.  We didn't know anyone there, and we were dressed very differently from the rest of the audience.  But no one paid uas any mind, and everyone was nice.  We chatted a bit with some of the people around his.      If anyone here had acted the way they acted during our visit to Saxapawhaws a couple of years previously, they would probably have gotten their ass beaten in short order.    After the show, the Malpass Brothers talked to everyone who approached them.    Some of these songs brought tears to your eyes, or gave you goosebumps because it was as if you stepped back in 1956.   But it was natural, and not contrived.  There was no "irony".    Some of the performers were elderly, which you never see at the Country Hipster shows,  and they brought a lifetime of musical skills to the stage.    It was all strictly about the music. This is how an event is supposed to be.
JoCo Country, hell yeah.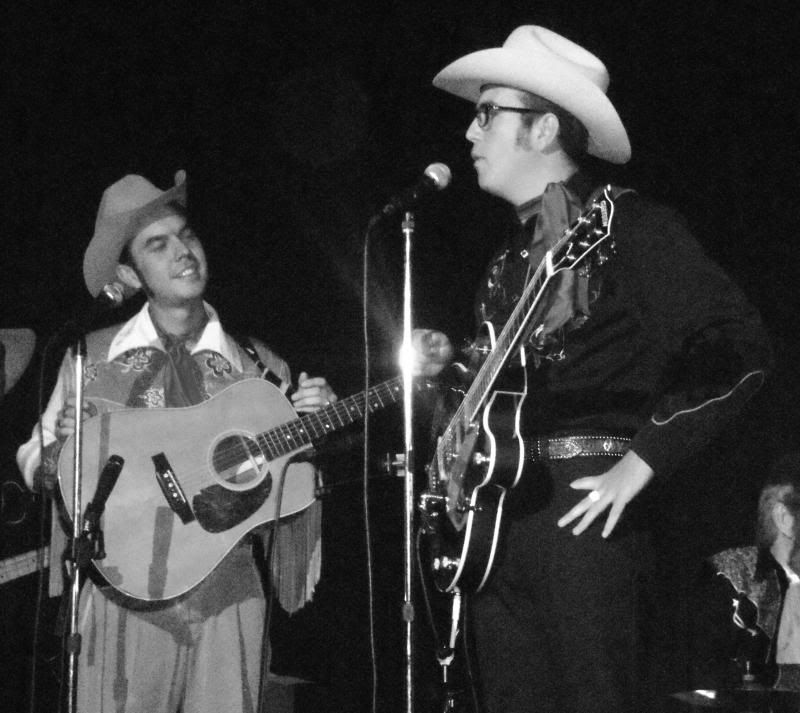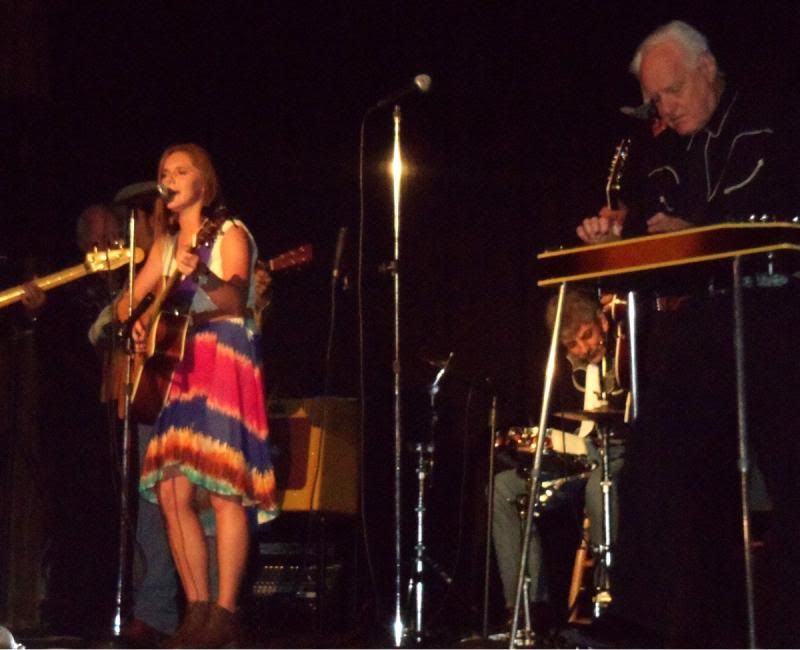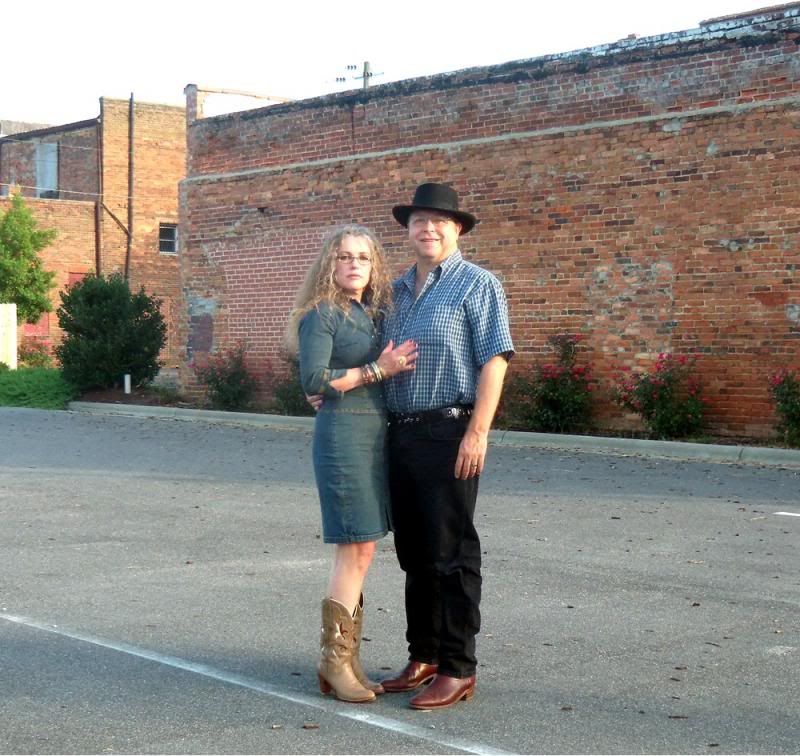 No comments
No Comments
Leave a comment